How do I delete a category?
Academy admins can remove categories when they are no longer needed. Here's how.
On the academy homepage, click Categories to open the Categories sidebar.

Click the three-dot icon for the category you want to remove and click Delete.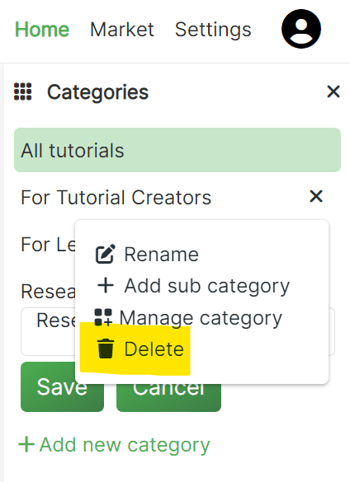 A pop up will appear to confirm your decision. If you really want to delete the category, click Yes.