How do I filter the learner report?
There are a couple of ways to slice and dice the learner information.
To get to the learner report, click the Settings cog icon in the top right and then click Learner report. To filter the information, click the filter icon.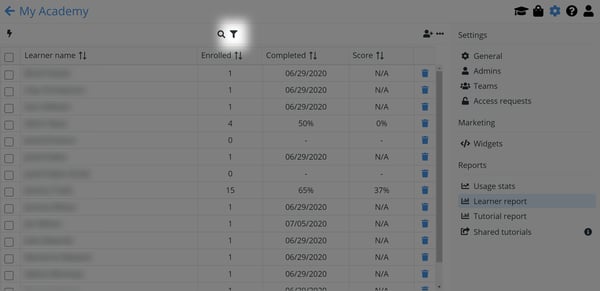 There are five main filter options: Date, Tutorial, Pathway, Category, and Team. When you click a filter option, a pop-up box will appear. Select the parameters for the filter and then click Apply. You can apply as many filters as you want.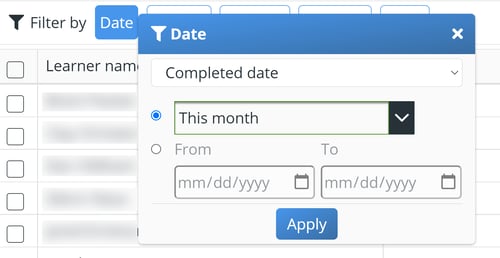 To remove a filter, either click the X next to the filter type or click Clear all filters.