How do I invite learners to my academy?
Adding learners to your academy is easy. Here's how.
Click the Settings cog icon and then click Learner Report.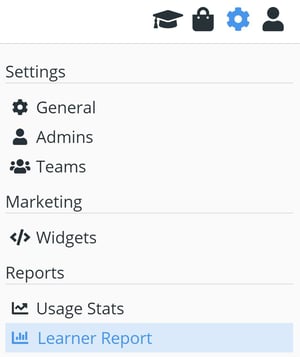 Click the plus user icon.

Enter an email, or multiple emails separated by a comma, and then click Invite.
If you invite learners that don't have an account, one will be created for them.