If you have elected to review submissions before an activity is marked as complete, you'll need to review them. Here's how.
The Settings cog icon will have a red number that indicates the number of submissions you need to review. Click the Settings cog icon and then click Learner Report.

Follow the numbers to the details page and click the activity name with the Pending status.

The instructions for the activity followed by the learner's submission will be revealed. If the submission meets the expected criteria, click the Approve button. If not, click the Reject button…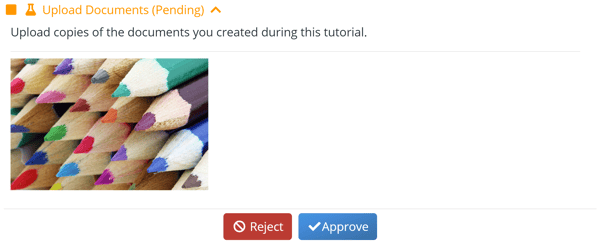 Provide some constructive feedback, and click Submit. The learner can then implement your feedback and resubmit.