Reusable Content Collections are a great way to reuse templates across multiple tutorials. If you are using a collection such as a survey in multiple tutorials you can view the Reusable content report to view your collection statistics.
Using a collection across multiple tutorials is great because it cuts back on content creation time for admins and instructors. Because collections can be added to multiple tutorials this means the data for that collection is spread across multiple tutorials. The Reusable content report was designed to house your collection reports in one area which makes pulling statistics easier and faster for admins.
To access the Reusable content report click into settings and then Reusable content report. From here you will have a list of all the collections you have created. Note: Any Reusable content collections you have added from the marketplace won't appear in this report.
This report will show you
How many elements are in this collection
How many instances this collection is being used
How many times that collection has been completed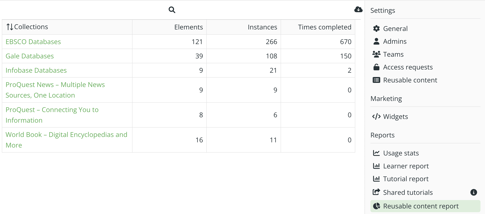 If you have multiple elements in your collection click on the collection name to get a breakdown of how many instances and times completed each element has accumulated.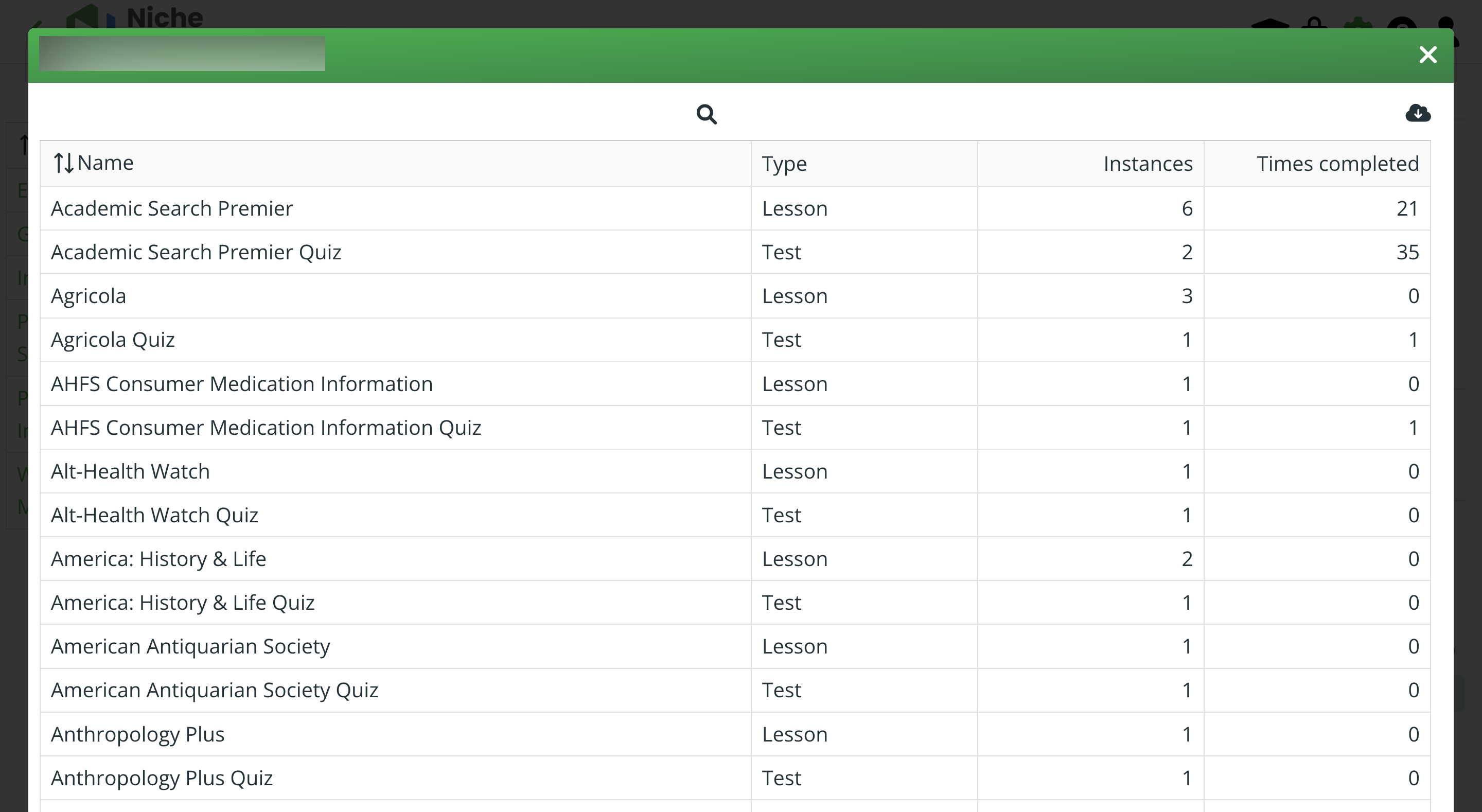 If you have added a survey to any of your tutorials click on the collection housing that survey to view your survey statistics. Note: survey statistics are anonymous and will not display learner information.
If you have any additional questions about the Reusable content report, reach out to support@nicheacademy.com