If your organization has more than one academy, it can be helpful to share tutorials between them.
Once in the tutorial, click the three vertical dots icon next to the tutorial title.

Click the Share with other academies checkbox, and then click the Edit icon.

Then, click Add new... in the groups column.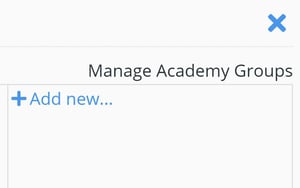 Enter a name for the group and then click Save.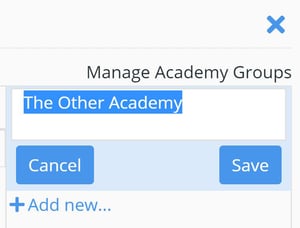 Now, click Add Academies and select My Academies, By Email, or Associated Academies.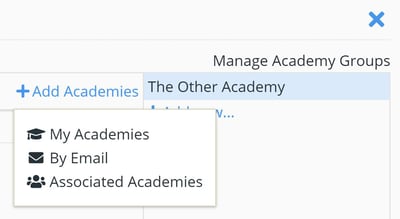 In My Academies, you can select other academies for which you are an administrator. If you select By Email, enter the email address for an administrator of the academy you'd like to share with. And, with Associated Academies, you can select academies that are a part of your organization—even if you aren't an administrator for those academies. No matter which method you choose, select the academies you'd like to group together and click Add.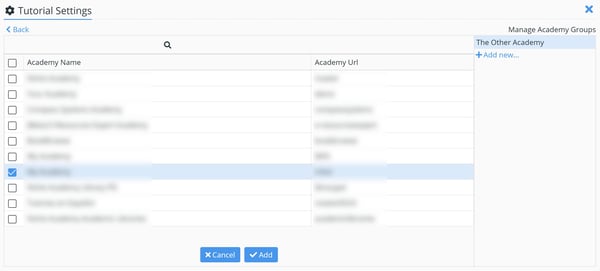 Click Back to return to the main settings page, click the academies dropdown menu and select the appropriate group.
You can now find the shared tutorial in the Marketplace within the selected academies.