How do I update a tutorial link?
Patrons can easily access a resource or database by clicking on the tutorial link at the bottom of the tutorial page. If the link the resource has changed from what is linked in the tutorial, here is how you can update the URL.
Click the tutorial you would like to update and then click the tutorial settings.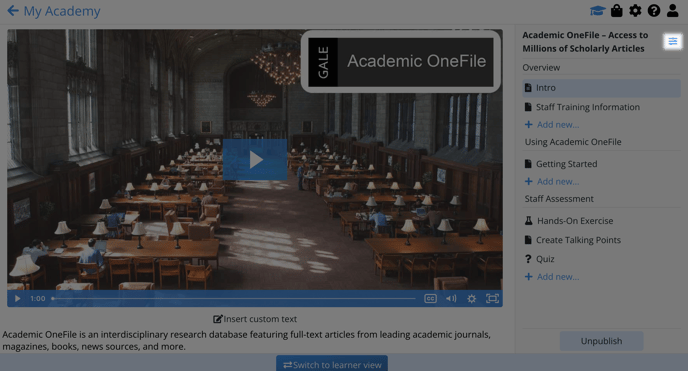 Click the Link text checkbox to turn off/on the link. Then, copy/paste the new link to the resource in the Link URL field.